Award Recipients
Distinguished Screenwriter – Callie Khouri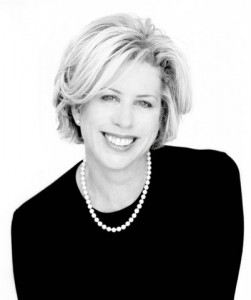 Callie Khouri galvanized women and sparked nationwide debate in 1991 with the hit movie Thelma and Louise, her screenwriting debut, which was nominated for six Academy Awards. She received the Oscar, the Golden Globe, the Writers Guild of America Award and a PEN Literary Award for Best Original Screenplay. Thelma and Louise took home the London Film Critics Circle Award for Film of the Year, and was nominated for Best Original Screenplay by the British Academy of Film and Television Arts. Her second picture, released in August 1995, was Something to Talk About, starring Julia Roberts, Dennis Quaid and Robert Duvall. Her directorial debut was Divine Secrets of the Ya-Ya Sisterhood, starring Sandra Bullock and Ashley Judd, which she also adapted for the screen. In 2006 Khouri collaborated with legendary television producer Steven Bochco and wrote and directed the television drama, Hollis and Rae. She has directed her second feature film, entitled Mad Money, starring Diane Keaton, Katie Holmes and Queen Latifah. Khouri is currently the creator and executive producer of the TV show Nashville starring Connie Britton and Hayden Panettiere.
Extraordinary Contribution to Filmmaking – Jonathan Demme
Starting out as a writer and producer with Roger Corman in 1971, Jonathan Demme has directed and produced more than 30 movies. His films, which have been nominated for 20 Academy Awards, include PHILADELPHIA, RACHEL GETTING MARRIED, THE MANCHURIAN CANDIDATE, and SILENCE OF THE LAMBS, for which he won the Oscar for Best Director in 1991. 
His feature films have starred Jason Robards, Mary Steenburgen, Paul Lemat, Chris Walken, Christine Lahti, David Byrne, Jeff Daniels, Michelle Pfeiffer, Dean Stockwell, Jodie Foster, Anthony Hopkins, Oprah Winfrey, Thandie Newton, LisaGay Hamilton, Danny Glover, Robyn Hitchcock, Denzel Washington, Tom Hanks, Ron Vawter, Neil Young, Kimberly Elise, Charles Aznavour, Geoffrey Wright, Laura Dern, Jennifer Ehle, Luke Wilson, Patrick Wilson, Andre Gregory, Wallace Shawn, Julie Haggerty, Larry Pine and Lisa Joyce amongst many others.
Portrait subjects of documentaries directed and produced by Demme include Reverend Robert Castle, President Jimmy Carter, President Nelson Mandela, Beah Richards, Carolyn Parker, Herreast Harrison, Pastor Melvin Jones, Malik Rahim, Cherice Nelson, Donald Harrison, Jr and Neil Young,   Demme has collaborated on many occasions with Tavis Smiley on projects for PBS.
I'M CAROLYN PARKER: THE GOOD, THE MAD AND THE BEAUTFUL, the first of Jonathan's projected series of five New Orleans portrait documentaries, premiered last fall on PBS's highly regarded documentary series, POV. Editing is now underway on HERREAST HARRISON: GUARDIAN OF THE FLAME, the latest portrait documentary shot in New Orleans from 2005 to the present,  detailing the experiences of lives turned upside down in the wake of the catastrophic floods resulting from the national levee breaks that followed Hurricane Katrina. Demme's musical portrait documentary, ENZO AVITABILE MUSIC LIFE, premiered at the Venice Film Festival in 2012 and will be released later this year.
FEAR OF FALLING, directed by Demme and based on Andre Gregory and Wallace Shawn's adaptation of the play by Henrik Ibsen, "The Master Builder", is now in post-production and will also be released later this year.
Demme was born in Long Island, New York, in 1944 and grew up near Miami, Florida. He presently resides in Rockland County, New York, with his artist wife Joanne Howard. He is the father of three children. He divides his career between feature films, documentaries, and music performance films.
Outstanding Television Writer – Vince Gilligan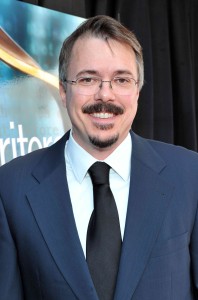 Vince Gilligan, this year's AFF "Outstanding Television Writer Awardee, series creator and executive producer of Breaking Bad, was born in Richmond, Virginia and raised in Farmville and Chesterfield County. He received the Virginia Governor's Screenwriting Award in 1989 for his screenplay Home Fries, which was later turned into a film starring Drew Barrymore and Luke Wilson.
As a writer and executive producer on The X-Files, Vince shared Golden Globe Awards in 1996 and 1997 for Best Dramatic Series. His other credits include the Fox Television series The Lone Gunmen, which he co-created, and the features HANCOCK, starring Will Smith and Charlize Theron, and WILDER NAPALM, starring Debra Winger and Dennis Quaid.
After writing and directing the Breaking Bad pilot, Vince received the 2008 Writers Guild Award for Episodic Drama and accepted a Peabody Award honoring the show's first season. In 2012, the Writers Guild honored the show once more with both the Episodic Drama and Drama Series Awards. Breaking Bad earned Emmy® Award nominations in 2008 and 2010 for Outstanding Directing for a Drama and in 2009, 2010 and 2012 for Outstanding Drama, was named one of the best shows of 2008, 2010, 2011, and 2012 by the American Film Institute, and was hailed in 2009 as "the best of the 21st century" by Stephen King.
Vince currently lives in Los Angeles with his girlfriend, Holly.
Heart of Film Award – Barry Josephson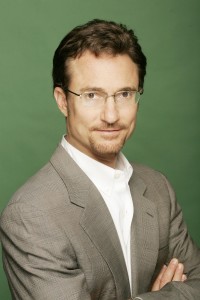 Barry Josephson, President of Josephson Entertainment, is a film and television producer whose recent film projects include, LIFE AS WE KNOW IT, released by Warner Brothers, and the international Walt Disney hit film, ENCHANTED. He has just completed principle photography of the film SOMEONE MARRY BARRY, production on TURN for AMC network and is nearing production of DIRTY GRANDPA at Universal.  Josephson is also at the helm of the popular FOX television drama Bones, currently in its eighth season, and currently wrapped developing new television shows for several networks including TNT & FOX.
Extraordinary Contribution to Filmmaking – Actor – Susan Sarandon
The extremely versatile SUSAN SARANDON brings her own brand of sex appeal and intelligence to every role – from her fearless portrayal in Bull Durham to her Oscar®-nominated performances in Thelma and Louise, Lorenzo's Oil, The Client, and Atlantic City to her Academy Award®-winning and SAG® Award-winning role in Dead Man Walking as Sister Helen, a nun consoling a death-row inmate.
Film credits include Wall Street 2: Money Never Sleeps, Lovely Bones Enchanted, Speed Racer, Elizabethtown, Shall We Dance?, The Banger Sisters, Mr. Woodcock, In the Valley of Elah, Alfie, Moonight Mile, Igby Goes Down, Romance and Cigarettes, Twilight, Step Mom, The Hunger, Jeff Who Lives at Home, That's My Boy, Cloud Atlas, Robot & Frank, Arbitrage, Snitch and The Company You Keep.
Sarandon made her acting debut in the movie Joe, which she followed with a continuing role in the TV drama A World Apart. Early film credits include The Great Waldo Pepper, Lovin' Molly, Billy Wilder's The Front Page, the 1975 cult classic The Rocky Horror Picture Show and Louis Malle's controversial Pretty Baby. She went on to receive her first Oscar® nomination in Malle's Atlantic City.
Her additional feature credits include The Witches of Eastwick, Cradle Will Rock, King of the Gypsies, Compromising Positions, The January Man, White Palace, The Buddy System, Sweet Hearts Dance, A Dry White Season, Bob Roberts, Light Sleeper, Little Women, and Safe Passage.
The hard-working actress has made a career of choosing diverse and challenging projects both in film and television.  In 2008, she received an Emmy® Nomination for Outstanding Lead Actress in a Miniseries for her role in the HBO film Bernard and Doris, as well as a Golden Globe® and SAG® nomination. She received an Emmy and SAG nomination for her work in Barry Levinson's You Don't Know Jack with Al Pacino for HBO.
She starred in the 2003 CBS Movie Ice Bound; in the Sy-Fy Channel Mini Series Children of Dune; in the TV Movie The Exonerated; in HBO's Earthly Possessions; in the CBS Movie Women of Valor; and the HBO Miniseries Mussolini: The Decline and Fall of Il Duce. She has made guest appearances on 30 Rock, The Big C and in the "Mother Lover" video on Saturday Night Live.
Upcoming films include The Last of Robin Hood with Kevin Kline and Dakota Fanning, The Calling with Ellen Burstyn, Topher Grace and Donald Sutherland and Tammy with Melissa McCarthy.
Past Award Recipients
Distinguished Screenwriter Award
2012 Eric Roth
2011 Caroline Thompson
2010 David Peoples
2009 Steve Zaillian
2007 John Milius
2006 Shane Black
2005 Harold Ramis
2004 Barry Levinson
2003 Frank Pierson
2002 Richard LaGravenese
2001 Lawrence Kasdan
2000 Paul Mazursky
1999 James L. Brooks
1998 Paul Schrader
1997 Buck Henry
1996 Bill Wittliff
1995 Horton Foote
Outstanding Television Writer Award
2012 Chris Carter
2011 Hart Hanson
2010 David Simon
2009 Mitch Hurwitz
2008 Greg Daniels
2007 Glenn Gordon Caron
2006 David Milch
2005 Mike Judge
2004 Garry Shandling
2003 Tom Fontana
2002 Darren Star
2001 Gary David Goldberg
2000 David Chase
Extraordinary Contribution to Film Award
2012 Frank Darabont
2011 John Lasseter
2010 Robert Rodriguez
2009 Ron Howard
2008 Danny Boyle
2007 Oliver Stone
2006 Sydney Pollack
Extraordinary Contribution to Film Award (Acting)