Award Recipients
Outstanding Television Writer: Matthew Weiner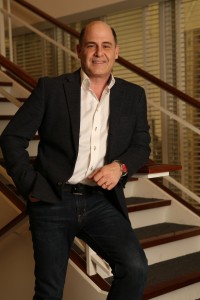 Matthew Weiner serves as creator, Executive Producer, writer and director on the critically acclaimed drama "Mad Men." Since the series premiere in 2007, "Mad Men" has become one of television's most honored shows joining an elite group in 2011 when it became only the fourth drama to be awarded four consecutive Emmy® Awards for Outstanding Drama Series. Additional honors for the series include: three Golden Globe® Awards for Best Television Drama Series; a Peabody Award; three Producers Guild Awards; four Writers Guild Awards; two BAFTA Awards; five Television Critics Association Awards, including Program of the Year; and being named six years running to AFI's Top 10 Outstanding Television Programs.
Weiner has been nominated for a total of 11 Emmy's for Outstanding Writing for a Drama Series. He won the award for the series pilot, as well as for the Second Season episode, "Meditations in an Emergency," with Kater Gordon, and for the Third Season episode, "Shut the Door. Have a Seat." with Erin Levy. Most recently, Weiner won the WGA award for Best Episodic for the Season Five episode, "The Other Woman," with Semi Chellas.
Weiner has also received Directors Guild nominations for his efforts behind the camera on "Meditations in an Emergency" in Season Two and the Season Three finale, "Shut the Door. Have a Seat." In 2012, Weiner was awarded the Brandon Tartikoff Legacy Award, which is given annually to television professionals who exhibit extraordinary passion, leadership, independence and vision in the process of creating television programming.
In addition to his television credits, Weiner wrote and directed the feature film, "Are You Here," featuring complex performances from iconic comedic actors Owen Wilson, Zack Galifianakis and Amy Poehler. "Are You Here" is an unexpected story about family, friendship and the people who keep us afloat while facing the compromises of life.
Weiner's additional credits include serving as an Executive Producer and writer on "The Sopranos," and writer on various television comedy series including "The Naked Truth," "Becker," and "Andy Richter Controls the Universe."
Born in Los Angeles, Weiner studied Philosophy, Literature, and History at Wesleyan University. He also earned his MFA from the University of Southern California School of Cinema and Television. Weiner currently lives in Los Angeles with his wife, architect Linda Brettler, and their four sons.
Distinguished Screenwriter: Jim Sheridan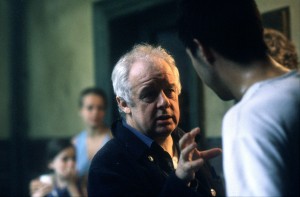 Following a distinguished career in the theatre between the 1960s and the 1980s, Jim Sheridan wrote and directed his first critically acclaimed feature My Left Foot in 1989.
He followed this in 1990 with The Field which he also wrote and directed.  In the same year he wrote the screenplay Into The West which was directed in 1992 by Mike Newell.  In 1993 he wrote, produced and
directed In The Name of the Father and in 1995 he wrote and produced Some Mother's Son, which was directed by Terry George.  In 1997 he wrote, produced and directed The Boxer and in 1999 he produced Agnes Browne, directed by and starring Anjelica Huston.  He was also executive producer of Borstal Boy, On The Edge and Bloody Sunday.   In America, which he produced, directed and wrote was released in 2003.  In 2005 he directed and produced Get Rich or Die Tryin'.   Brothers was released in 2009 and Dream House in 2011.
Jim Sheridan's films have achieved popular and critical acclaim throughout the world.  His films have garnered sixteen Academy Award nominations and have won two Academy Awards as well as numerous prestigious international awards.  Jim Sheridan lives in Dublin and is married with three children.
Extraordinary Contribution to Film Award: Edward Zwick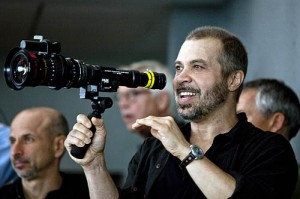 Born in Winnetka, Illinois, Edward Zwick began directing and acting in high school and trained as an apprentice at the Academy Festival in Lake Forest.  While studying literature at Harvard, he continued writing and directing for the theatre.  Upon graduation, he was awarded a Rockefeller Fellowship to study in Europe with some of the major innovative theatre companies.
Zwick was accepted as a Directing Fellow at the American Film Institute in 1975. Timothy and the Angel, Zwick's AFI short film, won first place in the student film competition at the 1976 Chicago Film Festival and caught the attention of the producers of the television series, Family.  He served as story editor on Family and subsequently became a director and producer.
For his work on the television movie Special Bulletin (as director, producer and co-writer), Zwick received two Emmy Awards.  It also marked the beginning of his collaboration with Marshall Herskovitz, with whom he then created the Emmy Award winning television series, thirtysomething.  Together Herskovitz and Zwick created The Bedford Falls Company as their home for film and television projects, including the critically acclaimed television series My So-Called Life, Relativity and the Emmy Award and Golden Globe award winning series Once and Again.
Zwick began his feature film career directing About Last Night.  He went on to direct the Academy Award winning films Glory and Legends of the Fall.  Zwick also directed the films Courage Under Fire, The Siege, The Last Samurai, Blood Diamond, Defiance, and Love & Other Drugs.  Zwick and Herskovitz also produced the films I Am Sam, as well as Traffic — winner of two Golden Globes and four Academy Awards — directed by Steven Soderbergh and the Academy Award nominated film I Am Sam. Zwick most recently directed and produced, Pawn Sacrifice starring Tobey Maguire, Liev Schreiber, Michael Stuhlbarg and Peter Sarsgaard.
Zwick has been honored with three Emmy Awards, the Humanitas Prize, the Writer's Guild of America Award, two Peabody Awards, a Director's Guild of America Award, and the Franklin J. Schaffner Alumni Award from the American Film Institute.  He received an Academy Award as a producer of 1999's Best Picture Shakespeare In Love.
Past Award Recipients
Distinguished Screenwriter Award
2013 Callie Khouri
2012 Eric Roth
2011 Caroline Thompson
2010 David Peoples
2009 Steve Zaillian
2007 John Milius
2006 Shane Black
2005 Harold Ramis
2004 Barry Levinson
2003 Frank Pierson
2002 Richard LaGravenese
2001 Lawrence Kasdan
2000 Paul Mazursky
1999 James L. Brooks
1998 Paul Schrader
1997 Buck Henry
1996 Bill Wittliff
1995 Horton Foote
Outstanding Television Writer Award
2013 Vince Gilligan
2012 Chris Carter
2011 Hart Hanson
2010 David Simon
2009 Mitch Hurwitz
2008 Greg Daniels
2007 Glenn Gordon Caron
2006 David Milch
2005 Mike Judge
2004 Garry Shandling
2003 Tom Fontana
2002 Darren Star
2001 Gary David Goldberg
2000 David Chase
Extraordinary Contribution to Film Award
2013 Jonathan Demme
2012 Frank Darabont
2011 John Lasseter
2010 Robert Rodriguez
2009 Ron Howard
2008 Danny Boyle
2007 Oliver Stone
2006 Sydney Pollack
Extraordinary Contribution to Film Award (Acting)
2013 Susan Sarandon
2011 Johnny Depp
Heart of Film Award