Panelists
2014 Panelists
All speakers and events are based on permitting schedules and subject to change and/or cancellation without notice.
Alexander Woo - writer/executive producer True Blood, writer Sleeper Cell, Legends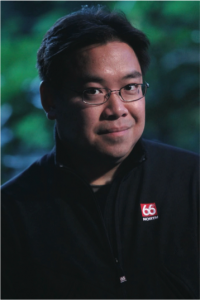 Alexander Woo is a playwright, screenwriter, and writer/producer for television. He served as Executive Producer on HBO's True Blood, earning an Emmy nomination, two Golden Globe nominations, and two NAACP Image Award nominations. He is also the creator of two current pilot projects, Headhunters for HBO, and Bombingham for AMC. His other television staff credits include the Emmy-nominated Showtime series Sleeper Cell, the NBC series LAX, the FOX series Wonderfalls, and the TNT series Legends. On film, he wrote the screen adaptation of The Immortal Life of Henrietta Lacks at HBO through Harpo Films. Prior to that, he wrote the feature My Assassination for HBO through Playtone Films. Alex's writing career began in theatre, where his plays include Forbidden City Blues (NY Times pick: Pan-Asian Rep, Public Theater New Work Now, Bay Area Playwrights Festival), Debunked (Triad Stage, Greensboro NC) and In the Sherman Family Wax Museum (Circle X, Los Angeles).
Emma Tillinger Koskoff - President of Production for Sikelia Productions, executive producer The Wolf of Wall Street, Hugo, Silence, producer Shutter Island, The Departed
EMMA TILLINGER KOSKOFF (Producer) is President of Production for Sikelia Productions, working alongside Academy Award winning director Martin Scorsese on all aspects of his film and television projects.
Koskoff began her career in the film industry assisting director/producer Ted Demme.  While with Demme, she worked on the critically acclaimed film Blow, starring Johnny Depp and Penelope Cruz and also assisted on the Emmy nominated documentary, A Decade Under the Influence.
In 2003, Koskoff became Martin Scorsese's executive assistant, serving in that capacity for three years. During this period, she assisted on The Blues, The Aviator and No Direction Home: Bob Dylan.
Scorsese named Koskoff President of Production in 2006. She then associate produced along side film producers, Graham King and Brad Grey, Scorsese's The Departed. The film which received four Academy Awards, including the Oscar for Best Director and Best Motion Picture of the Year, stars Leonardo DiCaprio, Matt Damon and Jack Nicholson.
Following the excitement of The Departed, Koskoff co-produced the Rolling Stones concert film, Shine a Light, starring Mick Jagger, Keith Richards, Charlie Watts and Ronnie Wood; directed by Scorsese.  She also associate produced the Oscar-nominated documentary The Betrayal – Nerakhoon, directed by Ellen Kuras.
In 2008, Koskoff co-produced what would become Scorsese's most successful box office film – the psychological thriller Shutter Island. The film stars Leonardo DiCaprio, Mark Ruffalo, Ben Kingsley, Michelle Williams, Patricia Clarkson and Max von Sydow, and was produced by Mike Medavoy, Brad Fischer and Scorsese.
A Letter to Elia, the 2010 Scorsese directed, Koskoff produced documentary about filmmaker Elia Kazan, triumphed when winning the reputable Peabody Award.  Additionally, she was executive producer for Scorsese's other recent documentaries - Public Speaking on the writer Fran Lebowitz, and George Harrison: Living in the Material World, for which she won an Emmy Award in 2011.
Named executive producer on Scorsese's 2011 Oscar winning film, Hugo, she then went on to produce the highly anticipated, The Wolf of Wall Street.  The Scorsese directed film, which recently opened to worldwide critical acclaim, stars Leonardo DiCaprio and Jonah Hill. Ms. Koskoff was recognized for her contributions by receiving her first Academy Award, Golden Globe, and Producers Guild Award nominations.
Upcoming productions with Scorsese at the helm are the untitled Rock and Roll television series for HBO and the long awaited film, Silence, which Koskoff will serve as executive producer and producer respectively.
Production is currently underway on the Koskoff produced film, Bad Hurt directed by Mark Kemble and starring Karen Allen, Michael Harney and Sons of Anarchy's Theo Rossi.
Currently in pre-production is a documentary about the Grateful Dead to be directed by Amir Bar-Lev, which Scorsese and Koskoff will executive produce, and the upcoming drama Bleed For This, by writer/director Ben Younger, which Koskoff will produce and Scorsese will executive produce.
Michelle Ashford - Creator, Masters of Sex
Eli Attie - writer/executive producer Mind Games, writer/co-executive producer House, MD, writer/supervising producer The West Wing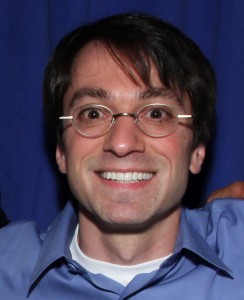 Eli Attie is a screenwriter, TV producer, and former political operative.  He served as Vice President Al Gore's chief White House and campaign speechwriter from 1997 until Gore's concession of the 2000 election (which he co-wrote with Gore), and before that was a special assistant to President Bill Clinton.
Attie is currently a writer and co-executive producer on the upcoming ABC-TV drama Mind Games.  Previously, he was a writer and co-executive producer on Fox-TV's House, MD for its last five seasons.  Before that, he was a writer and ultimately supervising producer on The West Wing for the last five of its seven-season run on NBC.  He has been nominated for seven Emmy Awards, three Writers Guild awards, and two Humanitas Prizes (sharing one Emmy for a West Wing documentary special).
In addition to his work in episodic television, Attie's feature screenplay Smile Relax Attack was included on the Hollywood "Black List," an industry-selected list of the best still-unproduced screenplays from the preceding year.
Attie has written about popular music for The Washington Post and other publications, and won ASCAP's Deems-Taylor Award for best pop music writing in 2003.  He has written speeches for a wide range of politicians, including Ted Kennedy, John Edwards, Al Franken, and Los Angeles Mayor Eric Garcetti.
Attie is a native of New York City and a graduate of Harvard College.
William Broyles - writer Cast Away, Apollo 13, The Polar Express, Unfaithful, Jarhead, Entrapment, China Beach
writer Cast Away, Apollo 13, The Polar Express, Unfaithful, Jarhead, Entrapment, China Beach
Cary Fukunaga - director True Detective, Jane Eyre, writer/director Sin Nombre
director True Detective, Jane Eyre, writer/director Sin Nombre
Terry George - writer/director HOTEL RWANDA, SOME MOTHER'S SON, RESERVATION ROAD, writer THE BOXER, IN THE NAME OF THE FATHER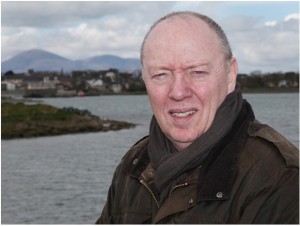 Terry George is a native of Belfast, Northern Ireland. After moving to New York in 1981, he wrote the prison escape play, The Tunnel, which was the first of numerous collaborations with writer/director Jim Sheridan. In 1992 George co-wrote In the Name of the Father which was nominated for seven Academy Awards including Best Adapted Screenplay. 1996 saw George named as Young European Film Director of the Year for his directorial debut Some Mother's Son. Since then he has written and directed numerous television shows and feature films including, A Bright Shining Lie, The District, Hart's War, Reservation Road and Stand Off.  In 2004 he wrote, directed and produced Hotel Rwanda which was nominated for three Academy Awards including Best Original Screenplay.  In 2012 Terry and his daughter Oorlagh George won the Academy Award for Live Action Short Film for their Northern Ireland reconciliation story The Shore.
Peter Gould - writer/producer/director Breaking Bad, creator Better Call Saul
John Hamburg - Writer/director I Love You Man, writer Meet the Parents, Zoolander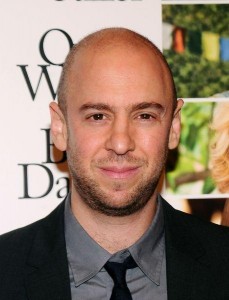 John Hamburg was born and raised in New York City and began making short films while still in high school. After writing and directing the cult comedy Safe Men, which debuted at the Sundance Film Festival, he co-wrote the screenplays for Meet the Parents, Meet the Fockers, Little Fockers and Zoolander. He wrote and directed the Ben Stiller/Jennifer Aniston romantic comedy Along Came Polly and co-wrote, produced and directed I Love You, Man starring Paul Rudd and Jason Segel. Hamburg is currently producing The Destination Wedding for Paramount Pictures, and, in addition to developing various projects for film and television, he is preparing to direct Brother From Another Mother, a comedy which he wrote and will also produce.
Richard Kelly - writer/director DONNIE DARKO, SOUTHLAND TALES, THE BOX, writer DOMINO
writer/director DONNIE DARKO, SOUTHLAND TALES, THE BOX, writer DOMINO
Brian Koppelman - writer ROUNDERS, OCEAN'S THIRTEEN, RUNAWAY JURY, writer/director SOLITARY MAN
writer ROUNDERS, OCEAN'S THIRTEEN, RUNAWAY JURY, writer/director SOLITARY MAN
Franklin Leonard - creator of The Black List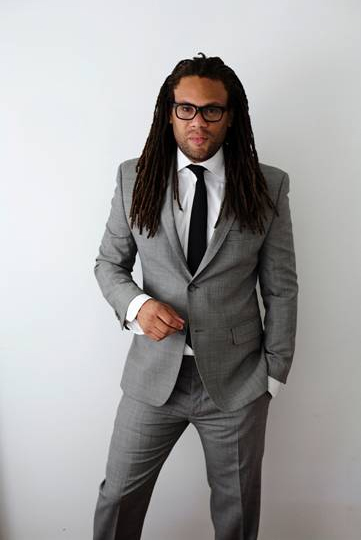 Franklin Leonard is the creator of the Black List and co-creator of Blcklst.com, a yearly publication highlighting Hollywood's most popular unproduced screenplays and its ongoing home on the web.  Over 200 Black List scripts have been produced as feature films earning more than 140 Academy Award nominations including two of the last four Best Pictures and five of the last ten screenwriting Oscars. Franklin has worked in development at Universal Pictures and the production companies of Will Smith, Sydney Pollack and Anthony Minghella, Leonardo DiCaprio, and John Goldwyn. Before Los Angeles and all things film related, Franklin was – at different times - a business analyst at McKinsey & Co., a weekly columnist for the Trinidad Guardian in Port-au-Spain, Trinidad, and the communications director for John Cranley's 2000 campaign for the U.S. House of Representatives in Ohio's first district.   He's a magna cum laude graduate of Harvard University.  Since 2010, he has been named one of Hollywood Reporter's 30 Under 30, Black Enterprise magazine's "40 Emerging Leaders for Our Future," AOL Black Voices "30 Black Hollywood Game Changers" and Fast Company's "100 Most Creative People in Business."
Kelly Marcel - writer SAVING MR. BANKS, FIFTY SHADES OF GREY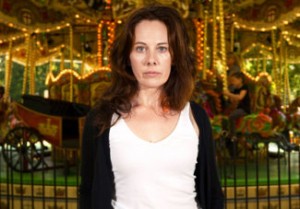 Kelly Marcel's first major screenwriting breakthrough came when her TV show Terra Nova was the subject of a bidding war, culminating in Steven Spielberg producing it as a £60m 13 episode series for Twentieth Century Fox.  Kelly subsequently wrote the feature screenplay SAVING MR BANKS, a 2011 Black List entry, charting the extraordinary and true story of the twenty year struggle to bring Mary Poppins to the screen with Tom Hanks as Disney and Emma Thomson as PL Travers. The film will premiere worldwide this Christmas.  Kelly is currently adapting E.L. James' literary phenomenon, FIFTY SHADES OF GREY for Universal and Focus Features.
Craig Mazin - , writer IDENTITY THIEF, THE HANGOVER PART II & III, co-host ScriptNotes
Writer and producer Craig Mazin has made a name for himself as a comedy writer with a knack for appealing to broad audiences. His film, THE HANGOVER PART II, co-written with Todd Phillips and Scot Armstrong, shattered numerous box office records and is the biggest-grossing live action comedy in motion picture history. Craig also recently co-wrote the global hit film THE HANGOVER PART III as well as the box office smash IDENTITY THIEF, starring Melissa McCarthy and Jason Bateman. Together, his films have grossed well over one billion dollars worldwide. Currently, Craig is writing a genre-bending adventure for acclaimed director Marc Forster, and he continues as the host of the popular screenwriting podcast "ScriptNotes" along with fellow writer John August.
Peter Mehlman - writer/co-executive producer Seinfeld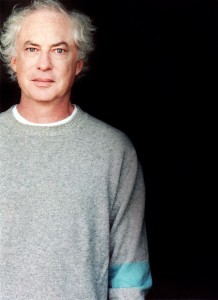 Peter Mehlman started his career as a sportswriter for the
 Washington Post. He slid from print journalism to television when,
 from 1982 to 1984, he wrote for "SportsBeat" with Howard Cosell. For the next five years he returned to writing full sentences for numerous national publications including the New York Times magazine, GQ, Esquire and dozens of women's magazines due to his deep understanding of that gender. 
In 1989 he  moved to Los Angeles where he bumped into Larry David, whom he'd met a few times in New York. David, was developing "a little show with Jerry Seinfeld", and invited Mehlman to submit a sample script. Having never written a script, Mehlman sent a humor piece he had written for the New York Times Magazine. Off that, came the series' first freelance episode, "The Apartment." Mehlman was hired for the first full season of
 Seinfeld and over the next six years, worked his way up to co-executive producer. Mehlman is most famous for his "Yada Yada" episode, and for coining 
such Seinfeld-isms as "spongeworthy" "shrinkage" and "double-dipping." In 1997, Mehlman joined DreamWorks and created "It's like, you
know…," a scathing look at Los Angeles. In recent years, he returned to full sentences, writing humor pieces for Esquire, The New York Times and LA Times. A collection of his essays was recently published under the title "Mandela Was Late." He also created the Webby nominated series "Peter Mehlman's Narrow World of Sports" and the award winning short film "Blank."
Scott Myers - host Go Into The Story, writer K-9, ALASKA, TROJAN WAR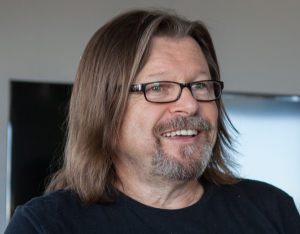 Since selling his spec script K-9 in 1987, Scott has written nearly 30 projects for every major Hollywood studio and broadcast network. His film writing credits include K-9 starring Jim Belushi, Alaska starring Vincent Kartheisher, and Trojan War starring Jennifer Love Hewitt. In 2002, he began teaching screenwriting in his spare time. He won the UCLA Extension Writers' Program Outstanding Instructor Award in 2005 and currently is a visiting lecturer in the Writing for Screen and Stage program at the University of North Carolina in Chapel Hill. From 2002-2010, Scott was an executive producer at Trailblazer Studios, a television production company. He is host of GoIntoTheStory.com, the Official Screenwriting Blog of the Black List, and  co-founder of Screenwriting Master Class, a unique online resource for writers. Scott is a member of the Writers' Guild of America, west, and a graduate of the University of Virginia and Yale University Divinity School.
Alvaro Rodriguez - writer MACHETE, SHORTS, FROM DUSK TILL DAWN 3: THE HANGMAN'S DAUGHTER, From Dusk Till Dawn: The Series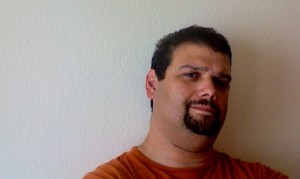 Alvaro Rodriguez is a screenwriter who has co-authored the films SHORTS and MACHETE, both directed by Robert Rodriguez, as well as THE HANGMAN'S DAUGHTER, a prequel to FROM DUSK TILL DAWN. A frequent panelist and presenter at the Austin Film Festival, he has also curated an "Epoca de Oro" Mexican film series at the Museum of South Texas History and has presented on the smuggled subtext(s) in MACHETE at South Texas College. His border influenced short fiction has appeared in multiple publications both physical and digital, including ALONG THE RIVER (edited by David Bowles, 2011) and AFTER DEATH (edited by Eric J. Guignard, 2013). He is currently developing a television series for Robert Rodriquez's nascent EL REY television network while juggling fatherhood and family in along the South Texas border.
Dan Sterling - producer Girls, The Office, The Daily Show with Jon Stewart, writer/producer, The Sarah Silverman Program, writer King of the Hill, South Park
producer Girls, The Office, The Daily Show with Jon Stewart, writer/producer, The Sarah Silverman Program, writer King of the Hill, South Park
Whit Stillman - writer/director METROPOLITAN, BARCELONA, THE LAST DAYS OF DISCO, DAMSELS IN DISTRESS
writer/director METROPOLITAN, BARCELONA, THE LAST DAYS OF DISCO, DAMSELS IN DISTRESS
Jim Uhls - writer FIGHT CLUB, SEMPER FI, JUMPER
JIM UHLS wrote FIGHT CLUB with Brad Pitt and Edward Norton, directed by David Fincher; JUMPER directed by Doug Limon; and the NBC television film, Semper Fi produced by Steven Spielberg. He is currently working with Shane Black on a new big screen adaptation of THE DESTROYER novel series for Chuck Roven and Steve Chasman, as well as an original screenplay, MANLY.  With Gamecentric Media, Jim is developing an online social game, "Phantasm."  A playwright as well, Jim has had his play, "The Relative Importance of Jeri" produced in New York, as well as numbers plays produced in Los Angeles, including "Collections of a Long-Distance Garbageman."