12.16.2014 | Harrison Glaser Sure, you can go traditional with your holiday movies. Who doesn't love Miracle on 34th Street or It's a Wonderful Life? But for my money, the best Christmas movie of all time is the 1988 masterpiece Die Hard. It has all the makings of a classic yuletide tale: love, Christmas trees, terrorists, friendship, cute kids, f-words, and an important lesson about family. And if you want memorable lines, this movie has more witty catchphrases than you can shake a missile launcher at. I'll see your "bah, humbug" and raise you a "Now I have a machine gun. Ho-ho-ho" any day. "Now wait a second, Harrison" you might say, "Christmastime isn't about dying at all, whether it be hard or not." First off please don't interrupt me. I'm in the middle of a blog. Second, you're looking at this all wrong. Die Hard is more than an awesome action movie that happens to take place on the night of December 25th. It is in fact a movie imbued with the ...
READ MORE
Erin Hallagan | 12.10.2014 As the 11th annual International Film Festival Summit came to a close yesterday, I was pleased to walk away from my third year attending with a stack of new contacts and motivation to dive into a new year of programming for AFF. The conference covered all manners of sins detailing the inner-workings of the festival world – from the changing tides …
Erin Hallagan | 12.10.2014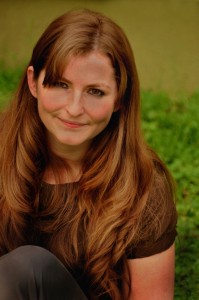 As the 11th annual International Film Festival Summit came to a close yesterday, I was pleased to walk away from my third year attending with a stack of new contacts and motivation to dive into a new year of programming for AFF.
The conference covered all manners of sins detailing the inner-workings of the festival world – from the changing tides of distribution to the nuts and bolts of festival operations.  I participated on a panel exploring the best practices when programming a festival, and spent a lot of time considering the filmmaker vs. film programmer perspectives in preparation for the discussion. Since our own film competition just opened this week, I thought I'd share some (hopefully helpful) feedback for navigating the festival circuit during the daunting submission process.
1.     Do your re$earch!
We're in the film business here, and if I'm not mistaken, filmmaking 101 is all about "knowing your audience". Before you go on a submission spree, do your due diligence and research the festivals you choose to enter. Know the value of each of the festivals that you're exploring, and what that means to your specific film. Consider their niche and programming history, where they are located, what awards and benefits they extend to their filmmakers, and if there are any additional festival perks.  Do distributors attend? Are there parties and networking events? Is there a conference or symposium counterpart? How do they treat their alumni and assist with the afterlife of a film post-festival?
It's a dense market. In 2013, it was noted there were over 3000 festivals worldwide (and those were only the reported events…), so it's true: this is not an easy task. But what this research will help ease is your decision-making process and, if you're playing your cards right, your budget.
A couple great ways to get to know a festival:
Ask your friends in the filmmaking community if they've attended a certain festival (or know anyone who has). See if you can get a sense of other filmmakers' experiences and how they were treated during their stay. This is crucial. While blogs and certain press out in the world can lend themselves to the tone and atmosphere of a festival experience, what you want to know is: am I, as a filmmaker, going to have a good relationship with the festival? Will they provide me with a tool-kit before I arrive? Will they think about my screening with the same anxieties and terrors, enthusiasm and excitement as I will?
Another good resource is to subscribe to a festival's newsletter or blog, and follow them on social media. You'll learn volumes about their identity and brand, their organization and attentiveness, and – once it comes around to decision time – programming updates!
Once you have a list of festivals that seems like a good fit for you and your film, start strategizing! The best way to do this is to take a good, hard (and probably painful) look at your budget and work backwards. Entry fees are all over the map, and the majority of festivals have submission tiers where the fees go up as the final deadline grows closer. Compare this with the value of the festival. Think about the awards and benefits the festival offers. Whittle down your list.
Finally, think about your world premiere. You only get one, and for some festivals, this is a very important consideration. Be deliberate about when you submit, to whom, and for what reasons. Come up with back-up moves. Devise Plan C's and D's. Most importantly, don't be discouraged if and when you don't get into a festival on your list. Not every festival is the right fit for your film, but with so many in the circuit, and with the right planning and execution, you should be able to find a home where your film is right for the festival.

2.     Know the rules of the road.
Now that you've narrowed down your wish list, the fun really begins! Read the submission guidelines and rules for each festival; they're all going to be different. Read them again. Have a question? Consult the FAQ page of the festival's website. Likely, it will be answered here, but if not, don't feel bad about reaching out to the programmers to clarify something. Figure out the festival's stance on premiere status, distribution status, completion dates, submission formats, exhibition formats, clearing music rights, waiving submission fees…. And when all is digested, make sure you still qualify to enter. Unfortunately, if you enter your film and are ineligible for any reason, you will most likely forfeit your submission fee. The details can be overwhelming, but they house all sorts of information you need to know, not only for entering your film, but often what to expect should you be accepted.
3.     The Full Monty: All about the package.
Rules are read. Submission guidelines reviewed. It's time to do this.
Here's the thing: As exciting as this is, don't forget that programmers are sifting through hundreds – sometimes thousands – of films. And while their job sounds pretty damn cool (watching movies for a living – c'mon!), don't forget that there is quite a bit of legwork that exists between when the movie arrives, and when the movie goes into the DVD player.
There's a lot of paperwork. There's a lot of processing, and filing, and accounting, and checking, and re-checking. And unfortunately, there's a lot of follow up due to incomplete or incorrect submissions.
So as awesome as your press kit is, or as incredible as your DVD of extras may be, anything other than exactly what is requested of the submission is going into the recycle bin. The time and space for superfluous materials do not exist.
Strip it down. Make sure you're including all the information required, and don't succumb to the temptation to go above and beyond if you're mailing your submission in*. That said, here's what can make up a sexy package:
-        A good, clear, concise cover letter. Again, this isn't the forum to reveal the reason film is your life or behind-the-scenes inside-jokes that took place on set. Here is what you should mention, however:
Are you an alum of the festival? If so, what was the film and when did it play?
Are you a local filmmaker?
Did you shoot the film in the same state as the festival takes place?
What other festivals have you played? Did you win any awards?
-        DVDs and Vimeo links. Every festival has their preferred method of watching your film. Most will indicate this in their submission guidelines, but keep in mind, this might exclude the preference of their screening committee. No matter who's watching, you always want them to be as comfortable and as engaged as possible. It can't hurt to send options.
-        Labeling. Did you receive a tracking number? Write it on your DVD! Write it on your package! Don't forget to include your title and runtime, either. Is the film a work-in-progress? Include that on the disc and in any materials you're submitting, as well, so whoever views your film is aware of this.
*I will say that I know the AFF programmers to have a proclivity for witty cat memes, so if you choose to include these in your submission materials, I doubt you'll be penalized…
4.     Let your film tell the story.
You're digging the festival. You think this could be the beginning of a beautiful relationship.
Great! We hope so, too. But let your film tell your story. Don't spend unnecessary time telling programmers where you got the idea for your film, or what's left to be completed in post. While there are good arguments for submitting a film early, do not submit it prematurely. Some film festivals allow works-in-progress (with conditions), some do not, but it is never preferred. If the story is there, if the tone is present, if the message comes across… but you still have some sound-mixing or color-correction to do – and the programmers are okay with it – that's really the only time you should consider submitting a work-in-progress. Be cognizant of dangerously toying with the power and allure of the film-watching experience: suspending one's disbelief.
Again, don't rush it if you don't have to… Think about all the polishing and fine-tuning your film deserves, and if it's within your ability, do it. A ten minute short film shouldn't have five minutes of credits. A thirty minute short film better be damn good, with every moment existing to advance the overall story. A feature length sci-fi set in space should have its special effects included, rather than your protagonist fumbling around in front of a green screen or talking to a non-existent alien.
All that said, a good logline is always refreshing to read. Don't write one up half-heartedly. Often times, if you are accepted into the festival, these loglines are used for marketing and promotional materials. It should be engaging, to-the-point, and not give too much away.  Grammar is good, too (especially if you're submitting to a fest known as "The Writers Festival"…). Come up with a few versions and test them out on some trusted friends. Besides, you should always have the enticing one-liner at the ready for anytime you are in a position to pitch your film.
5.     To communicate, or communi-wait? Playing the waiting game.
Let's face it: there's a whole ball of emotion wrapped up in submitting your film to a festival. A) it costs money!; B) Are you going to get in?; C) Did they even receive your film?; D) Did it get in yet?!!; E) Okay, seriously: when are they going to make up their minds??
Programmers do their job for two reasons: they are pro-film and pro-filmmaker. They believe in finding new voices, and giving independent cinema a home in a market that most often times is cold and uninviting. They take pride in sharing this work with audiences who believe in the same thing. And they are doing all of this under near-impossible deadlines with the full-blown knowledge that there are a lot of things at stake: a filmmaker's dream and hard work; not being able to play everything they'd like to program; thinking about the balance of a program and how each piece of work fits into the greater puzzle…
So before you "casually" check in with them, circle back to those FAQ's and submission rules one more time. Chances are others have had the same questions and that the answers are addressed somewhere on the website.
The message here is not to not be communicative. There's simply a delicate line of what to communicate, and what to (I won't use the bad word play again) hold off on sending. Here's a good list on what to be verbal about:
-        Any questions or concerns that are not addressed on the festival's website.
-        If the festival does require some sort of premiere status (city/state/country/world) and you were invited to play another festival that would infringe upon this – reach out.
-        If you created a website (after submitting), let them know. Programmers are always researching the films they have their eye on, and having an up-to-date source available for them is incredibly helpful and appreciated. Plus, it gives you more of a voice and presence without running the risk of being too overly-communicative.
-        If your contact information changes. You want the programmers to have the most up-to-date ways to get in touch with you.  Here at AFF, we require physical mailing addresses, phone numbers and emails for various forms of communication. Often, we're reaching out at times that also require quick responses, so make sure the programming team has all the accurate information.
-        If you pull your film from consideration. Time is precious, and if for whatever reason you need to withdraw your film, let the programmers know.
All in all, know that festivals are truly rooting for you. We hope you find loads of success along the submission journey and that you'll consider sharing your film with Austin Film Festival. We can't wait to see what you have to show us!
Erin Hallagan, Creative Director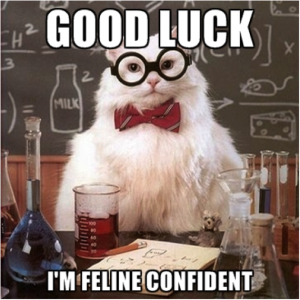 If you're ready to take the plunge, the 2015 Film Competition is now open! Find out more, here.
READ MORE