News
>
Short Focus – Animated Shorts Competition
Short Focus – Animated Shorts Competition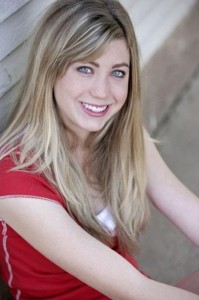 Our talented Film Department interns have created a new blog series, Short Focus, highlighting this year's Short Film Line-Up.
First up, Lauren Armstrong explores the 2012 Animated Short Competition Films.
Head Over Heels
In ten minutes, director Timothy Reckart manages to steal the heart of even the most cynical viewer with his film HEAD OVER HEELS. In this endearing animated short, made using stop- motion animation, Reckart tells the story of an old married couple who has grown apart, literally. She occupies the ceiling of the house and he lives on the floor.  I found myself "awwww-ing" at the husband's cute attempts to reignite the flame between him and his wife.  The fact that absolutely no dialogue is used to tell the story is even more impressive.  The animation of the character's faces conveys all the emotion and words would have been superfluous in this sweet and charming short.  See it in Shorts Program 1 – The Space Between Us, at the Hideout Theatre, Sunday, October 21st, 9:30 pm or Tuesday, October 23rd, 5:30 pm.
Sleight of Hand
SLEIGHT OF HAND has recently been nominated for Best Animation at the Australian Academy of Cinema and Television Arts, and it's no wonder why. This charming animated short was created using the stop-motion technique, in which the puppet is moved frame by frame. It takes 25 separate moves to create one second of the movie… that's over 14,000 individual shots for this one, 9-minute short. The film is essentially a tongue-in-cheek movie about the technique itself and follows a puppet trying to create what writer/director/animator Michael Cusack did in creating the puppet himself. I thoroughly enjoyed watching the technique come to life on the screen, and the puppet's facial expressions are truly a work of art. AFF is proud to feature this patiently created stroke of genius.  See it in Shorts Program 7 – A Glimpse Into Another World, at the Hideout Theatre, Saturday, October 20th at 9:30 pm, and Wednesday, October 24th at 7:30 pm.
From A to B and Back Again
FROM A TO B AND BACK AGAIN stands out amongst competition because of the unique story it tells. The film is part of BBC's 'Seeking Refuge' series that seeks to tell real-life stories of asylum seekers in the UK. Director Andy Glynne tells the story about a young girl and her family fleeing from religious persecution. In a world where animated film is often used for fairy tales or stories for kids, I found it refreshing to see an animated short with such a relevant message behind it. The story compels the audience to care about the family and their issue at hand, while also raising awareness in an interesting way, in this case, through animated re-telling of a true story.  See it in Shorts Program 6 – The World Comes of Age, at the Hideout Theatre, Saturday, October 20th at 3:30 pm or Monday, October 22nd at 5:30 pm
Jamón
If you enjoy animated films that are more on the bloody side and involve mature themes of questionable nature, then JAMÓN is the film for you. A graduation film from Iria López, the film follows a teenage pig, José, who is struggling with his identity as the only pig in his family. When a questionable neighbor moves in and involves himself with "interesting" activities, José learns that he may have more in common with the neighbor than he thought. The film uses traditional animation technology and silkscreen printed backgrounds that allow for a very classy look and a thoroughly enjoyable experience.   See it in Shorts Program 2 – The Search For Ourselves, at the Hideout Theatre, Friday, October 19th at 7:15 pm,  or Thursday, October 25th at 6:30 pm.
Pasteurized
PASTEURIZED is a cute animated film about a cow making pasteurized milk in space. When a cat in a space shuttle comes to check out his laboratory, his world is rocked, literally. Director Nicolás P. Villareal is also a published children's author- and it shows. The film brought out my inner child and took me on a ride to outer space with a mischievous cat (is there any other kind?) and an interesting-looking green cow. The film has no dialogue, and the score provides all the sound needed. I found myself bouncing along with the cat and the cow on their boisterous, 7-minute journey and was reminded how fun animated movies can be.  See it in Shorts Program 11 at the Alamo Drafthouse Village on Saturday, October 20th at 1:00 pm or at the Hideout Theatre on Sunday, October 21st at 3:30 pm.
Buy Buy Baby
In our recent recession, what can be more relevant than an animated short about a baby hanging out at a Wall Street office and unknowingly tearing the place apart? Kids will love the funny anecdotes in the short, and adults will enjoy the not-so-subliminal message of the stock market tumbling with Baby Betty on the loose in the roaring twenties. Gervais Merryweather directed this as his graduation film, and has since won accolades at film festivals all over the world. I was really amused by this film and enjoyed the animation style, as it brought me back to the old school cartoon days. See it in Shorts Program 11 at the Alamo Drafthouse Village on Saturday, October 20th at 1:00 pm or at the Hideout Theatre on Sunday, October 21st at 3:30 pm.
Snack Attack
In four minutes and thirty-five seconds, director Andrew Cadelago manages to draw two very distinct characters, an old lady and a punk teenager! I found myself laughing through SNACK ATTACK, and curious to see how it all ends for the bitter old lady. The film has a very professional, Pixar-like feel to it (Cadelago has worked in the animation department at Pixar), which should make it a fan favorite. The old lady even resembles the beloved character, "Carl," from UP.   See it in Shorts Program 11 at the Alamo Drafthouse Village on Saturday, October 20th at 1:00 pm or at the Hideout Theatre on Sunday, October 21st at 3:30 pm.