News
>
Teacher Training Instructors
Teacher Training Instructors
Meet Your 2012 Workshop Instructors!
May 19th and 20th, Austin Film Festival is offering a series of free workshops focused on providing educators with the knowledge base and tools to implement a screenwriting and filmmaking curriculum that encourages students' imagination and artistic talent while improving literacy and technical skills.
To find out more about the workshop, visit the event page.
Saturday, May 19th:
Ya'Ke Smith – Widely regarded as one of this generation's next film directors to watch, Ya'Ke has made a name for himself as a filmmaker with a veracious style of storytelling that takes an unflinching look at issues facing today's society.
Ya'Ke made his first film at the age of 15, while a student at Sam Houston High School in his native San Antonio, TX and has yet to look back. His films have received world-wide acclaim, screening and winning awards at over 70 film festivals, including The Cannes International Film Festival, The DC Shorts Film Festival, Austin Film Festival, The Dallas International Film Festival, The BET/Urbanworld Film Festival and The American Black Film Festival. His films have also screened on HBO, Showtime and BET. He is the recipient of a Director's Guild of America Student Film Award, a regional Student Academy Award and an HBO Short Film Award. His short, Katrina's Son, won 14 film festivals and was eligible for this year's Academy Award in short filmmaking. His debut feature film WOLF, had its world premiere at the 2012 SXSW Film Festival and won The Panavision Best Texas Feature Award at the 2012 Dallas International Film Festival.
Ya'Ke graduated with his B.A. from the Communication Arts Department at the University of The Incarnate Word and his M.F.A. from the University of Texas at Austin's film program. He is currently a professor at the University of Texas at Arlington, where he was recently named the Morgan Woodward Distinguished Professor of Film and Video.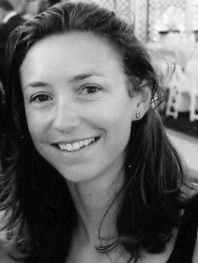 Cindy McCreery – Cindy is a graduate of the Walt Disney/ABC Feature Writing Fellowship program for the 2002-2003 year.  Her script POWDER PUFFS got her into the program and was sold to Walt Disney Pictures after she finished the fellowship. Cindy immediately wrote and sold her next feature spec script, SOCCER MOM to New Line Cinema.  In the fall of 2005 Cindy sold a pitch of the true story of Maria Pepe who sued the Little League for discrimination when she was ten years old to Paramount.  In 2006 National Geographic Films hired Cindy to rewrite ELEPHANT WILD and later in 2007 in partnership with Warner Brothers, they hired her again to develop and write FREE WILLY: ESCAPE FROM PIRATES COVE which was released in March of 2010.  Also in 2007 Cindy sold a pitch of a revamped BABY BOOM to MGM.  In 2009 Disney Channel hired her to adapt the book, RISING STAR into a Disney Channel Original movie.  Cindy recently finished a spec script co written with Tara Miele for Broken Road Entertainment and is currently developing both feature and Television projects.  In 2011, Disney Channel once again hired her along with Tara Miele to write the Disney Channel Original Movie, UNPLUGGED, which is slated for an July 2012 production date.  Along with her writing, Cindy has been teaching in the Film Studies department at UC Santa Barbara for the last six years and is also on the UCLA Professional Program in Screenwriting Faculty.  She has most recently joined the faculty as an Assistant Professor in the Department of Radio TV and Film at The University of Texas at Austin where she teaches both undergraduate and graduate TV and Feature screenwriting.
Sunday, May 20th: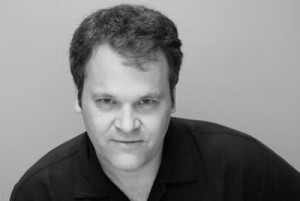 Richard Lewis – Richard has worked as an editor, producer, director, and/or writer for companies including National Geographic Television, Channel 4 (UK), A&E, PBS, Sierra Club Productions, and Devillier-Donegan Enterprises. His most recent script, Acceleration, a finalist for a Sundance Sloan grant, is currently under option. His recent feature script, Small Fryes, was optioned by Broken Road Productions (The Zookeeper, Knight & Day).  Richard also wrote the treatment for and worked as a creative consultant on The Living Weapon, an episode of American Experience for PBS which won an Emmy for research in 2008.  Richard's documentary, Chimp Rescue, premiered on National Geographic Explorer and won a Genesis Award as the year's Best Cable Documentary. His editing credits include Nick Broomfield's Aileen Wuornos: The Selling of A Serial Killer.  Additional experience includes three years as a story analyst in Los Angeles and three years as a management consultant with Andersen Consulting in Atlanta and London.  Richard currently teaches as an Associate Professor in the Department of Radio-TV-Film at the University of Texas.  His primary teaching areas are producing and screenwriting.  He is originally from Fayetteville, North Carolina.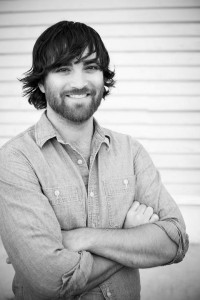 Stephen Belyeu – Director of Youth Education at Austin Film Festival, Stephen Belyeu received his Bachelors Degree in Film from Texas A&M University. An award winning writer/director, Belyeu's debut feature film, Dig, competed in the 2010 Austin Film Festival and took home the Narrative Feature Audience Award. While pursuing his own film projects, Belyeu began teaching filmmaking to youth through various organizations in the Austin area, including the City of Austin Parks and Recreation, Austin School of Film, and the Austin Film Society. In 2011, Belyeu became involved with AFF as the Film Competition Programmer. After a year in this position, he stepped into the Director of Youth Education position, where he now oversees Austin Film Festival's Young Filmmakers Program. He is currently working on his second feature film.